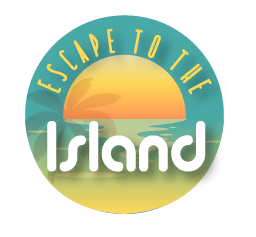 You have questions? We have answers
---
We are pretty sure we have covered all topics but if you don't find what you are looking for, please click here to get in touch
What to bring?

sunscreen

beach attire

sunglasses

walking shoes

sandals

US dollar or Euro – do not bring CDN currency

A notebook and pen

Light weight clothes
Do I need shots ?

No…there are no mandatory shots needed to come to the DR.
Do I need a Visa?

North Americans and most Europeans do not need a visa to enter the DR.
Is it safe?


The simple answer is YES, The DR is very safe. As is everywhere, safety is in your hands and how you portray yourself. We will discuss safety in detail on your retreat.
What about residency?


The DR is one of the last places you can acquire a residency without spending a fortune. You can currently move and live in the DR without residency but things could change in the future… we will discuss residency in detail on your retreat.

Banks and purchases?

The north coast is a cash society. Yes credit cards can be used at most midsize or large grocery stores and gas stations but lots of restaurants and small businesses only take cash. There are lots of ATM machines but we advise bringing some US cash with you to avoid transaction fees. During the retreat we will discuss the best options for transferring larger sums to the Island.
Airports?

The international airport of Puerto Plata (POP) Is only 20 mins from us. It is the ideal airport to fly into.

Santiago (STI) is an hour and a half and Santo Domingo (SDQ) is 4 hours. Punta Cana (PUJ) is almost a 6 hour drive.
How is the Weather?


It is tropical, you can be sitting on the beach with a pina colada in the middle of winter. The island experiences two main weather seasons: the dry season runs from December to April and the wet season from June to Nov. The wet season is still very sunny.
What is included?


Airport pick up and dropoff at POP airport (Other Airports have pickup fees inquire here), lodging for your full stay, daily cleaning, all meals and drinks at the hotel, planned excursions (as described on our packages), transportation to and from set appointments, laundry, live music performances and an overall great time.
What is not included?


Airfare to and from, unscheduled excursions, alcoholic beverages, restaurant bills, rental car fees and pick up and/or drop off from SDQ, STI and PUJ airports (but we will make arrangements for you)
What is the retreat capacity?


The hotel has 6 studio apartments, a three bedroom penthouse and a two bedroom villa. Occupancy level varies depending on group sizes
How do I pay?


We accept transfers via Zelle, PayPal and eTransfer (CDN). All pricing is in USD$. A 50% deposit is due upon booking and 50% 45 days prior to arrival
Can I cancel or reschedule once I've booked?


Please understand our hotel has limited occupancy therefore we have developed a strict refund policy. We will refund 50% of your payment if your trip is cancelled 50 days before our retreat date. No refunds will be made for those who cancel reservations after that date. We have a 25% rescheduling fee.
What about flights?


You can check out incoming flights from every available airport here
Is spanish mandatory?


It doesn't hurt to know basic words and phrases (we will teach you some on your retreat), but no, the North Coast is filled with foreigners from the USA, Canada, Europe and tourism is the country's main source of income. English is spoken widely